THE MARKETPLACE NEXT DOOR
Alive with independent spirit, the recently renovated area of Spa Terminus is situated conveniently alongside Dockley Apartments. In conjunction with Matching Green, Monmouth Coffee Company and Neal's Yard Dairy, this fantastic group of local food manufacturers occupies a newly rejuvenated collection of railway arches; bringing new life to Bermondsey.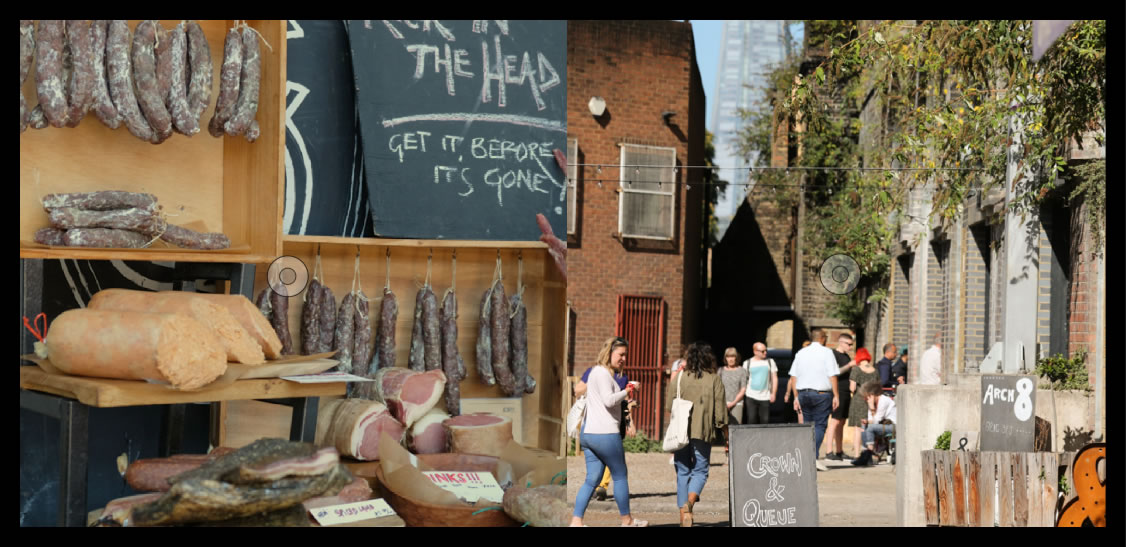 From cheesemongers and greengrocers to butchers and brewers, Spa Terminus consists of 35 companies who supply some of the absolute best food products on the market. As well as weekday wholesale, the weekends see businesses opening their door to the public, offering a wide range of delicious artisan goods.